March 2017
These are entries collected from various blogs written by Australia's GLBTQ community. They are aggregated here to make it easy for you to follow the blogs and find those that are of interest. If your blog is not listed here please email Panther with your details.
Warning: Some blogs contain adult images and topics.
Some images will not load until you have visited the actual blog. Please visit the blog to to see these images.
My wishlist is back, check out the sidebar if you'd like to send me something to wear in my videos
Aligning employee/employer values
We continue to call these criminals terrorists and their acts terrorist attacks, because the general community with accept such labels, and not blame the politicians, rather they are more likely to praise the politician's for trying to protect us, but really, aren't these perpetrators the "them" fighting back against the "us" in the increasingly unjust and inequitable world our politics is creating.


Lies, Distortions & Anti-Semitism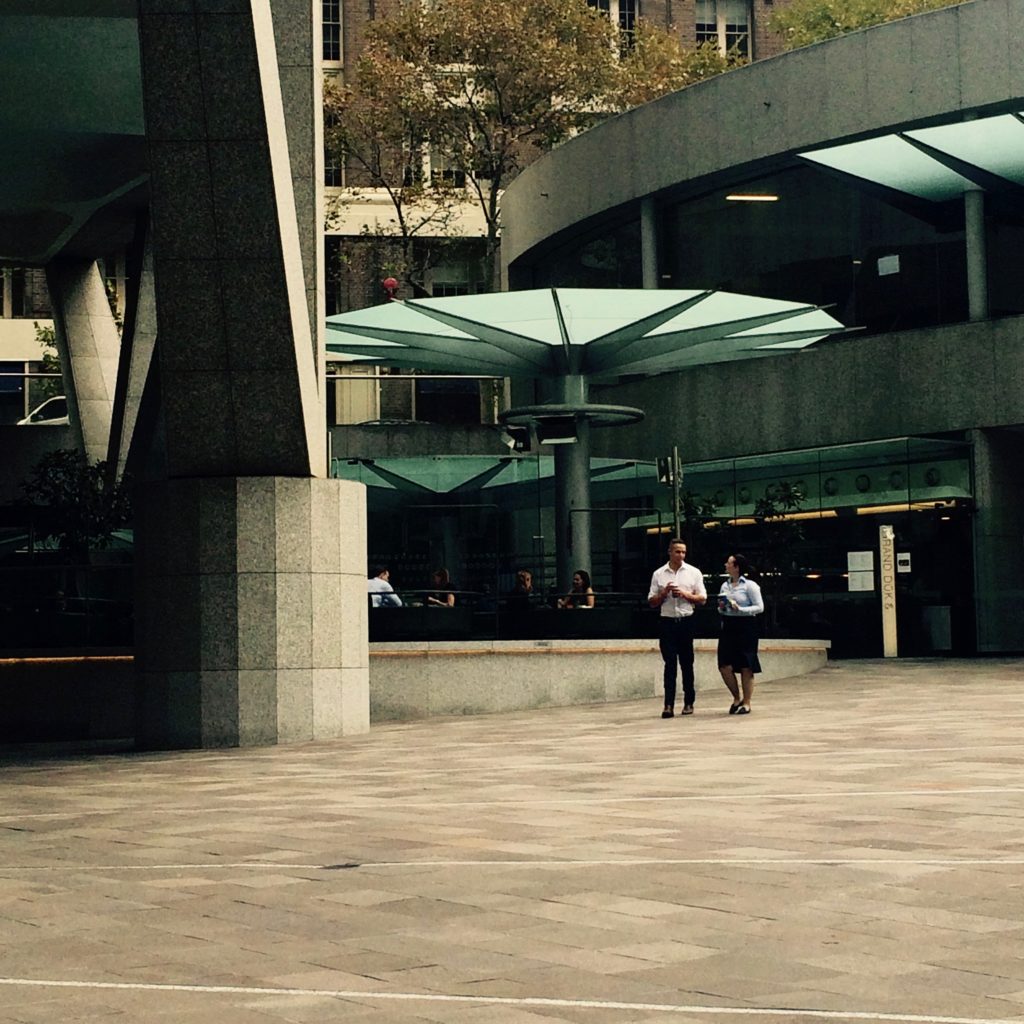 Does this look like a restaurant to you? I think that's definitely part of the charm of this breakfast and lunch eatery in the CBD right in the middle of Grosvernor Place across George Street from the cool new Ernst & Young building. It's a very urban location with tables underneath glass parasols.
The menu seems to have changed from what's up on Zomato at the moment: simpler and less Vietnamese inspired dishes. This left my vegetarian dining companion with only one option, a pea burger ($15.50), which was sort of a pea omelette. She thought she'd asked for steamed vegetables and got a rather large serving of luscious-looking roast vegetables. I was concerned for her but she said it was tasty.
As for
...
The things that come into your mind in the middle of the night, such as 'what was thing about 'That's good, That's bad'?

Ah, here it is.


So yesterday London experienced an act of terror, amongst the stories of courage, heroism and the best displays of humanity
Guys check out this great video from Watts the safe word on Youtube. Make sure you subscribe for more great
It's just a phase – A sentence many of us have heard at least once. For me, it was the sentence I had heard the most since I came out as Bi at 15.The first person to ever insist that I was just going through a phase left me confused and anxious about my feelings. That person was me.My first crush was in grade 1 on my teacher. At the time it never occurred to me that my feelings "were wrong" as it felt like the most natural thing In the world. It wasn't until grade 4 when I developed my second crush on a a girl in my class that I started to question myself.I can't like girls. It's not normal.So one day while sitting in class, I decided to find a cute boy to get me on the right track. I set my sights on one not even 5 minutes later and spent the next 2 years convincing myself that I liked him.Crazy, right? Yet it seemed more normal to
...
Some might say that a month's holiday is treat enough and to an extent they'd be right. But in the last couple of months I have bought things to take on the trip to Europe. One of those things was a PRVKE 21 camera bag and backpack combo from WANDRD. Now I'm not sure if their kickstarter campaigns didnt raise enough for enough vowels in their names but it raised enough to create a great backpack. It's not a cheap little purchase especially once you factor in shipping to Australia but it arrived last week and it is going to be brilliant. Everything else I'd found up to this point was either a great backpack but rubbish for cameras or the other way around. Check out their page and see for yourself.
Today was another little splurge. I had toyed with the idea of buying a cheap selfie stick for the
...